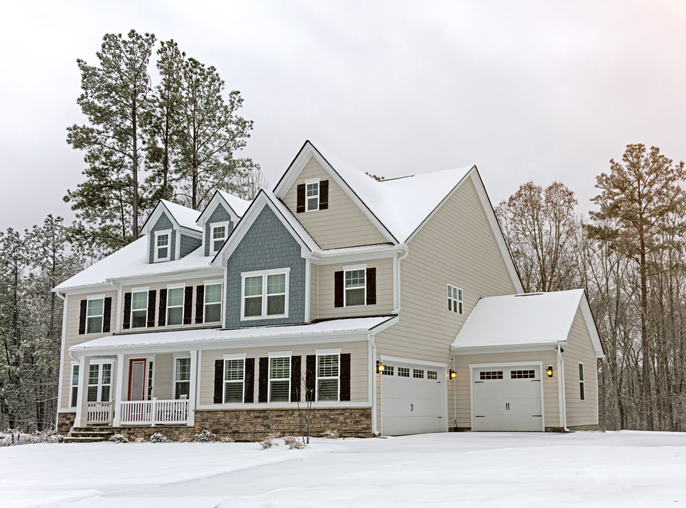 Some in the Northeast lament the frequent snows wintertime can bring, but did you know that snow is actually healthy for your lawn? The natural climate in the Northeast is designed to include winter snow, and if we didn't get snow, your lawn and garden might see some unwanted consequences. So as much as snow might be inconvenient or messy, it's also important. The next time you're out there shoveling and thinking about finally making that move down south, think about all the ways snow is important for your lawn!
1. Snow Insulates Your Soil
Regardless of whether it's a snowy winter, winter in the Northeast is cold. That cold air can easily freeze your soil to the point where it is harmful for underground tree and shrub roots. If those roots are damaged, they won't be able to adequately provide nutrients to the trees and bushes on your property, and that greenery will not flourish well come the spring. Snow, however, provides perfect insulation for your soil while the air is frigid. It keeps the air from penetrating too deeply into the soil, thereby protecting those precious tree roots.
2. Snow Acts as Fertilizer
Believe it or not, snow can actually fertilize your soil! This will provide the soil with tons of nutrients so it can be ready to support growing plants in the warmer months. Snow is rich with nitrogen from the air, and when the snow builds up in your yard, it brings nitrogen to your soil. Plants need nitrogen for photosynthesis, the process in which plants use sunlight to get energy for growth and flourishment. Therefore, snow actually provides some crucial nutrients while it blankets your property.
3. Snow Keeps Insect Populations Under Control
If you don't want insect infestations during the spring, the coldness of snow will help keep those insect populations manageable. This is important both for your health and comfort, and for the health of your plants. Some insects can actually destroy your greenery if the infestation becomes too big. If you grow fruits, vegetables, and herbs, you may not yield as much healthy produce if your plants are too infested with bugs. Snow in the winter doesn't allow for the insect population to grow too big, and is an important precursor for healthy gardens in the spring.
Learn More About The Importance Of Snow!
We understand that snow can be annoying to shovel and frustrating to drive through, but it has some actual practical benefits to your property. For those of you who are snow lovers, now you have even more to love about snow! At Giovine Landscaping, we are always here to help you make the best choices for your landscaping. If you want to know more about how snow is important for your lawn, or if you need help with snow removal, we're happy to help.
Follow Us On Facebook For Updates!