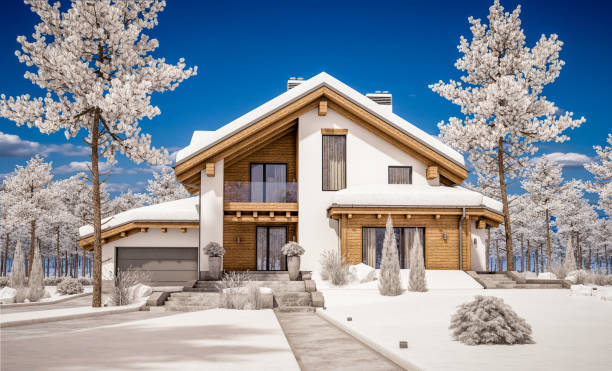 The year is coming to an end, and now is the time to consider new home improvements! With a fresh start, comes a fresh and exceptional yard. There are many attainable goals that homeowners can set to upgrade their lawn and refine their landscape aesthetic. To achieve this, we will highlight several methods that can spark your creativity and get you working on your outdoor space. Check out these landscaping New Year's resolutions for an exceptional backyard!
Composting Is Important
If you do not already have a compost bin, now is the time for it! If one of your New Year's resolutions is to recycle more, composting is for you! Compost allows you to reduce waste and incorporate nutrient rich scraps into your soil. It is a simple process that ultimately improves the moisture and health of your lawn while reducing the need for pesticides and fertilizers. There are many benefits to composting, so consider adding it to your New Year's resolutions
Brighten Things Up
For the new year, consider adding light fixtures to your backyard. It will lighten up your space and brighten your mood during these dark winter months. Light fixtures allow you and your guests to enjoy the beauty of your space at all times of the day. There are several options for implementing lights into your backyard. Whether they're lined up on your patio or in your pool— the possibilities are endless! For this landscaping New Year's resolution, let your inspiration guide you to create a magical backyard.
Water-Efficient Landscaping 
This practice uses technology and techniques that reduce water usage to conserve and vitalize your backyard habitat. The design incorporates a combination of any of the following elements: sheet mulching to reduce lawn size, water-saving irrigation and opting for artificial grass. By utilizing these methods, you will come closer to completing your New Year's resolutions. These are sustainable options that will cause your backyard to thrive throughout the new year. 
Weed Pulling
Extracting weeds is certainly one of the most tedious tasks for any person! Although it can be a dreadful activity, pulling weeds will significantly improve your backyard. To make the task easier it is important that you use the correct technique and proper tools. This will prevent future weed growth after removing them. When considering the health of your beautiful space, this New Year's resolution can spruce up your yard for years to come! Don't hesitate to get started now on weed pulling activities! 

All in all, landscaping should be about making your backyard dreams come true! It's a fun activity that entails hard work and constant attention, but the payoff is immeasurable. It is key to remember that landscaping professionals are always at your disposal. If you need assistance with creating your dream backyard, Giovine Landscaping is here to help! Don't hesitate to contact Giovine Landscaping at (973) 325-1758 or visit our website today!