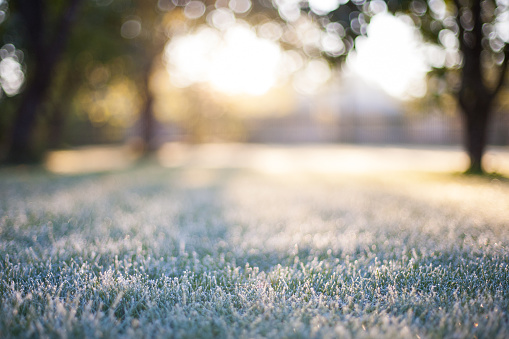 In last month's blog, we discussed winter gardening tips that you should follow. As important as winter gardening is, it's equally important to read up on some winter landscaping tips to make your lawn look healthy and complete this season. If you're ready to maximize your lawn over the coming months, keep reading for some helpful information!
Fertilize, Fertilize, Fertilize!
When the temperature drops, your grass dries up and loses all the necessary nutrients to stay healthy and green. Thankfully, fertilizing your lawn provides your grass with everything it needs to prosper during the colder months. Fertilizing your lawn is the best way to simultaneously prolong your grass's lifespan, protect it when it freezes over, and boost your curb appeal – there's no reason not to enrich your lawn!
Don't Stop Watering
We'll probably sound like a broken record in due time, but we cannot stress enough that watering everything on your lawn is still necessary, even in the winter. Grass doesn't require as much water during the winter months, but it still needs something. Watering just a few times per month, maybe once per week, is adequate. Neglecting your lawn is the last thing you want to do!
Stave Off Road Salt
We understand that salt is necessary to deice the roads and your walkways, but it can harm your lawn and other greenery, especially if you live in a high-traffic area. Accumulated road salt can stunt the growth of your grass by preventing absorption of vital nutrients. Cars and people walking to your front door can kick salt up onto your lawn, so you should always keep an eye out for it.
Keep Raking
We all think raking is a fall-exclusive practice, but it's actually beneficial to do in the winter, as well. Even though all the leaves are gone, there is still plant debris that can be left over, and it can yield detrimental results for your lawn. If this debris isn't collected, it can mix with fallen snow and serve as a breeding ground for mold and fungus. Those are not things that you want growing on your lawn, and they definitely hurt your curb appeal, so we suggest you keep on raking.
Maintaining your lawn in the winter can prove quite challenging, so we hope that this series of winter landscaping tips was helpful. If you still don't know where to start, or have further questions, feel free to get in touch with the experts at Giovine Landscaping today! We're more than happy to help winterize your front lawn!