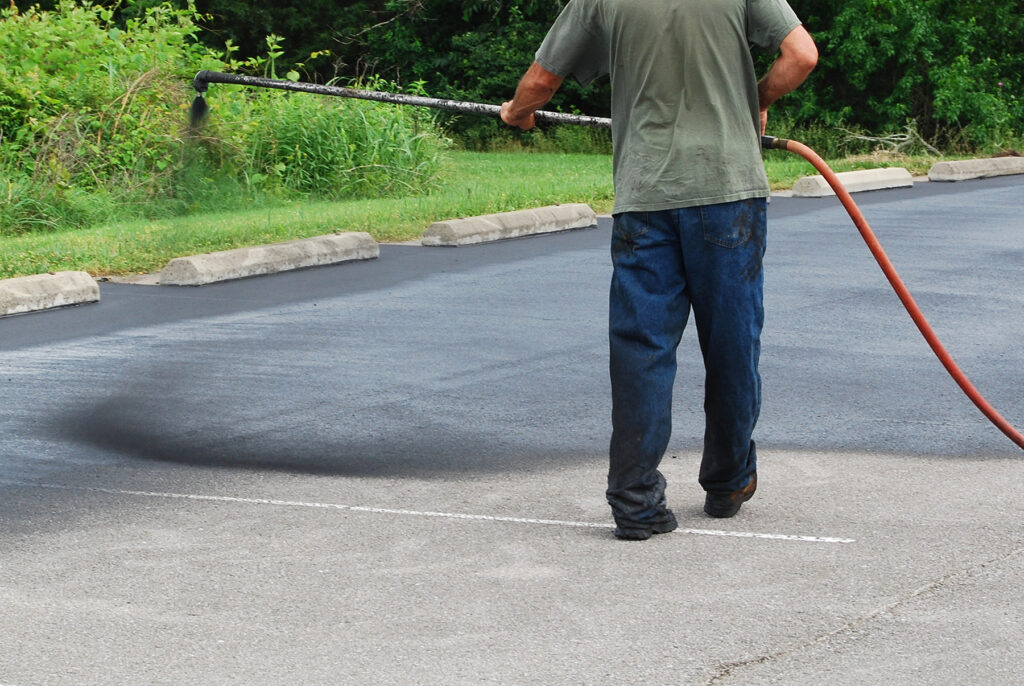 Every homeowner understands that at some point their pavement is likely to deteriorate unless you seal it with a protective layer. The final touch of this process is sealcoating which is an essential component of the asphalt paving process and can even make or break your paved surface. To put it simply, sealcoating is the protective layer that will be applied on top of your asphalt surface in order to 'lock-in' the oils and properties that are to keep your pavement surface healthy and keep it from crumbling apart. In other words, it ensures that your pavements and roads stay protected from things like dirt, cracks, and water penetration over time. Let's take a look a some of the other benefits of sealcoating.
Protects Pavements From Elements
If you do not get your asphalt surface sealcoated, you are leaving it to sit unprotected from the elements all day and these elements can be punishing to the surface over time. This is particularly true if you live in an area that sees extreme seasonal weather. For example, in the summer months, you will have bright and sunny days that will bake the oil out of the asphalt surface, and then in the winter, the harsh conditions will leave your pavement surfaces to snow and salt. Sealcoating will protect your pavement from these issues and give you some peace of mind when it rains or snows.
Shields Surface From Spills And Vehicle Fluids
Depending on your area, you might have to deal with high volumes of traffic. The issue is that these vehicles all have fluids that can be a risk to the surfaces they travel on. Plus, due to the fact that most roads and pavements are asphalt, if they are not sealcoated, these fluids such as water, vehicle fluid, and oil spills from cars will eventually erode your asphalt surface.
Improves Aesthetics
While a nicely paved asphalt surface looks good, adding sealcoating to your asphalt as a final touch will be much more visually appealing. It immediately enhances the surface by using a refined tar sealer solution to give your pavement a deep and rich color. So, if you are looking for a way to achieve further curb appeal, sealcoating might be the way to go.
Longevity
Sealcoating can also increase the lifespan of your asphalt surface. Doing so prevents your pavement from experiencing prolonged exposure to ultraviolet rays and sun oxidation. It will also help you save a good amount of money from having to pay for regular resurfacing and repairs.
As you can see there are many benefits to consider sealcoating for your pavement. If you have any further questions or would like to learn more about Giovine Landscaping's pavement services, give them a call at (973) 325-1758.