LAWNCARE Services: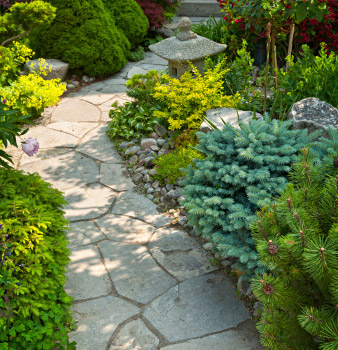 Chemical Programs
Dethatching Services
Emerald Ash Borer Treatment (for your Ash Trees)
Lawn Aeration & Seeding
Lawn Maintenance
Mulching – Stone
Planting – Shrubs
Pruning (Shrubbery & Trees)
Salting (Ice Removal)
Snow Plowing
Sod / Seeding
Soil Testing
Spring & Fall Cleanups
Tick & Flea Control
Weed Control
Lawn Care Services
Having a lawn that your neighbors envy doesn't happen overnight. At Giovine Landscaping, we work hard to give our clients personalized solutions that meet the needs of each lawn. We offer season long lawn care treatments including:
Weed Control, Fertilization, and Crabgrass Treatments (spring)
Grub Control & Insect Control (summer)
Fertilization Treatments (summer & fall)
and everything in between!
Trained Technicians with Customized Services
You should not trust your lawn to just anyone, and at Giovine Landscaping, our highly-trained lawn care specialists have the skills and the knowledge to keep your landscape healthy & beautiful every season of the year. Our friendly, lawn care technicians work on regular routes, and that means we get to know each customer and their lawn. You get the peace of mind knowing that we will service your home with the greatest level of professionalism & care to give you results you can trust all the time.
Timely Service to Fit Your Schedule
Do you have the time to put in the work that it takes to have the most beautiful lawn on the block? Do you want to invest in all the lawncare tools & equipment to create and maintain that landscaping you've been dreaming of? When you trust the experts at Giovine Landscaping, we will take care of your lawn care needs in accordance to your schedule, not the other way around. In many cases, we can even offer same-day or next-day lawn care treatments.
LANDSCAPE/HARDSCAPE DESIGN & BUILD Services: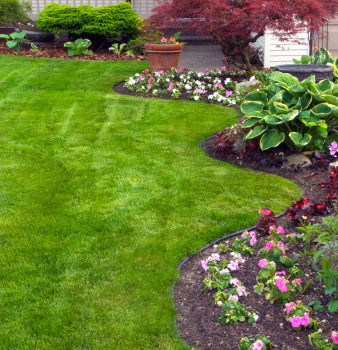 Brick Pavers
Complete Redesign & Build
Garden Ponds
Landscape Architecture
New Home Construction Landscape Design & Build
Outdoor Fireplaces & Fire Pits
Outdoor Grills (built-in)
Outdoor Kitchens
Patios
Paver Driveways
Pergolas
Play Areas
Retaining Walls
Walkways
Water Features
The Landscaping Design & Build Process for You –
First Things First – Getting to Know Our Client
Your first meeting with Giovine Landscaping is focused on getting to know you, your family & the outdoor space we have to work with. We will spend time conferring with you on how you imagine experiencing & enjoying your outdoor space. In addition, we'll review all the different options and styles of residential landscape design and the comprehensive variety of materials that can be used to make your project the best that it can be.
Second Step – Presentation and Evaluation
Giovine Landscaping will return with the finalized plan so you can fully visualize the completed project. You'll see how the patios, retaining walls, walkways, or other landscape projects now will offer your outdoor space maximum usability & enjoyment, as well as the pleasing visual designs amongst water features, and energy-efficient lighting.
Third Step – Installation
This is where the real excitement begins! Our professional installers will work swiftly and competently to make your landscaping project the reality that you dreamed of. Giovine Landscaping will make sure you recognize every phase of the installation and that we will coordinate all activities to complete your customized landscaping project.
And Finally – Ongoing Maintenance
Giovine Landscaping offers complete lawncare maintenance programs for you. Everything from Spring/Fall Cleanups, Lawn Maintenance (cutting, seeding, fertilizing etc.) to Shrubbery & Tree Pruning and Pest Control – Giovine Landscaping DOES IT ALL.
JUST CALL US TODAY FOR AN APPOINTMENT to evaluate your landscaping needs!
The Lawn Your Dream of Without Any Hassle
Would you like to be that one person in your neighborhood who has the perfectly manicured, healthy lawn? Your lawn and landscape design can be the envy of the entire neighborhood – you just need to call Giovine Landscaping and let us help you make your dreams into reality. With our trained lawn care specialists on the job, we will make it possible for you to just sit back, relax, and enjoy your luxurious new lawn!
COMMERCIAL LANDSCAPING Services –
Business & Commercial properties can differ greatly in size and landscaping needs, a fact that Giovine Landscaping knows very well. With clients ranging from corporate offices and industrial properties to office parks and apartment complexes, Giovine Landscaping appreciates the importance of the appearance and curb appeal of these properties to their ultimate value.
That's why Giovine Landscaping provides its clients with the right solution to meet their specific needs. At Giovine Landscaping, our staff of trained lawn care and landscape technicians, and landscape designers can provide you with the plans and solutions for your commercial property requirements. Our BBB rating promises that we are a company you can trust and depend on for reliable, guaranteed service season after season year after year.
Whether you need comprehensive property maintenance, new landscaping design plans, turf management or snow & ice removal, Giovine Landscaping has the right solution to match your property needs. We offer ALL lawncare services including Flower Rotations (monthly or seasonally.)
Some of our Commercial Clients Include:
Greystar
Taylor Management
Bozzuto Management
Wilshire Grand Hotel