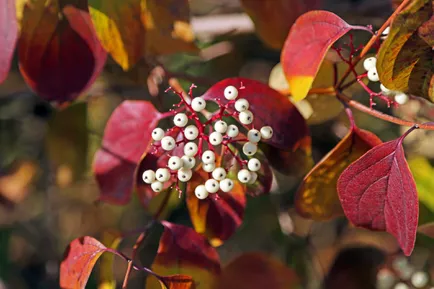 Turning Yards into Beautiful Winter Scenes
Once the weather turns cold and snowy, your home's landscape can still look good and thrive through the season. Whether you live in an area with long, cold seasons or you just want to spruce up your outdoor space for the chillier months, there are plenty of winter plants that can beautify your home. Find the best plants for winter landscaping!
Conifer trees and evergreen shrubs can be particularly hardy during the colder months and add interest to your home. The best plants for winter landscaping should have certain characteristics, such as their height. Tall trees and shrubs are a good bet because they can be seen during an average snowfall for your area. It is also important that your picks will attract wildlife like birds to bring spirit to an otherwise bleak season.
Characteristics of the Best Plants
The best plants for your winter landscape depend on the weather in your area and personal preferences. It's best to choose a species that is hardy and can survive the winter, and be visually appealing to you. Here are a few characteristics to consider when deciding which varieties to plant at home:
Berries that attract birds
Height and width
Attractive bark
Evergreen foliage
Sturdy branches to withstand snow
Conifer species are always an excellent choice, but there are plenty of lesser-known plants for winter landscaping that can upgrade your outdoor space.
Winter Plant Picks
One of the best plants for winter landscaping is the Christmas Evergreen Holly (Ilex opaca) which is popular during the winter months because of its fast-growing foliage, glossy leaves, and bright berries that attract many birds. It also adds decorative value to your home during the Holidays. Two varieties like the China Holly (Ilex meserveae) and the Compact Inkberry Holly (Ilex glabra 'Compacta') are hardy enough for snowy regions. The China Holly is rounded and can reach a height of eight feet tall and wide. This variety is a great pick for regions with dry winters. Compact Inkberry Holly has dark green foliage and its berries are black rather than red, and can reach a height of four to eight feet.

The beautiful and unique Red Osier Dogwood (Cornus sericea 'Allemans') is another extremely hardy plant. The Red Osier yields white blooms that are followed by white fruit. This plant is an especially unique pick because of its bark, which ranges in color from red to burgundy. Red Osier Dogwoods typically reach heights of six to ten feet with a similar spread. A patch of fiery Red Osier Dogwood against a backdrop of fresh snow makes for an unforgettable winter scene.
Plume Grass (Erianthus ravennae) is also one of the best plants for winter landscaping. This tall perennial grass can create contrasting visual interest among other plants. The Plume Grass has a thin shaft and fluffy foliage that add elegance to a winter landscape. This plant grows quickly up to 11 feet tall and 4 feet wide,and is very hardy in cold and warmer climates.
The Bayberry (Myrica pensylvanica) is a shrub with spreading growth that reaches 4 to 6 feet tall and equally wide (though they are slow to reach maturity). The Bayberry is glossy and aromatic with small gray berris. These unusual berries are widely used to scent candles and are a popular choice for holiday scents. The berries are also a big attraction for birds, but resistant to deer. The Bayberry is also a drought-tolerant shrub which makes it a popular choice.
The Compact American Cranberry Bush Viburnum (Viburnum trilobum 'Compactum') is one of the best plants for winter landscaping. It yields large red berries that are a favorite for birds in winter landscapes. A rounded shrub, this species bears white flowers in May and June that are followed by red fruit. It also produces lovely foliage ranging from red to purple in the fall. Its color adds beauty to a snowy landscape. American Cranberry Bush Viburnum is hardy and reaches heights of 4 to 5 feet with a slightly smaller spread. 
The Birch Tree loses its leaves in winter, but is still a popular choice for landscaping in cold weather due to its beautiful and unique white bark. Birch trees are fast growers that typically add between 1 and 2 feet of height each year. Paper Birch (Betula papyrifera) is known for its pale white bark that peels back to reveal darker sections underneath. It typically grows up to 2 feet each year and can reach 60 feet tall at maturity.
Winter Landscapes
Giovine Landscaping can help with choosing plants and once you have made your choices, your picks will require some care. Giovine Landscaping can help with this too. Applying mulch, pruning, and applying anti-tran spirants are some of the ways to care for your winter plants and maintain their health. Whichever plants you choose for your home, their beauty and vibrancy will make your landscape look magnificent through the otherwise gray months of winter.