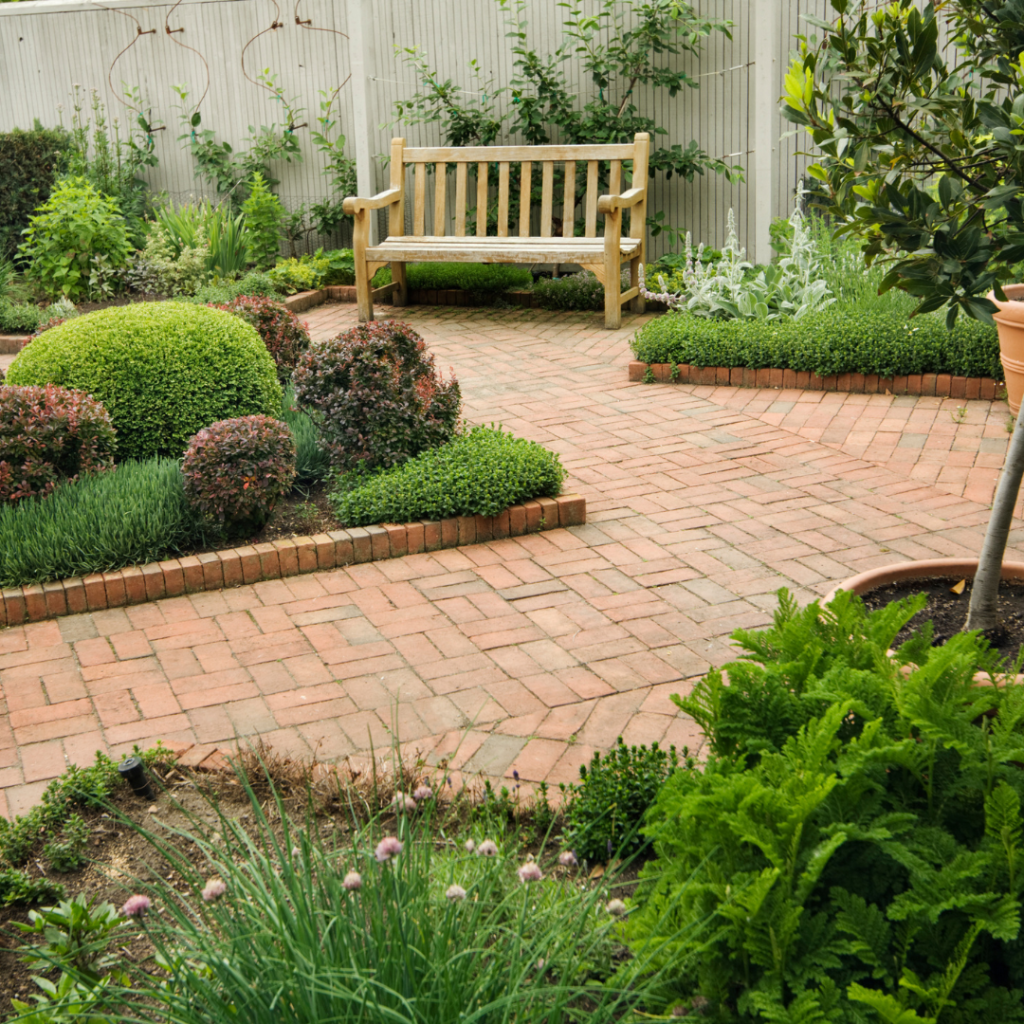 Not all yards are created equal, but any yard with the proper landscaping can be an asset for your property and a stress-relieving refuge for your family. Sometimes, people fear they will be unable to do anything meaningful with a small or oddly shaped lot and neglect their landscaping design. This is a major mistake. Small yards with great landscaping design can be wonderful despite the size limitation. Small yards can sometimes even be an advantage because you can do more with your money if you are landscaping a smaller space. With all of that in mind, our experts here at Giovine Landscaping are sharing three design ideas to consider when planning the landscaping of a small yard. 
1. Define Activity Zones and Destinations 
In order to make the best use of your small yard, you should make a wish list of desired features and utilize precise site planning to maximize the available space. One way to do this is by organizing your yard into activity zones and destinations. Activity zones and destinations can be designated for different uses like relaxation, recreation, gathering with loved ones, gardening, birdwatching, cooking, or outdoor dining. Zones can then be built around different features, such as a fire pit, spa, deck, garden, hot tub, or grilling patio, by using screening plants, elevation changes, and structures. Our expert team can create points of interest that draw your family and guests into your yard and make the space easy to enjoy.
2. Make Use Of Negative Space And Create Paths
It is important to maximize space in any yard, and this is especially important for small yards. This means keeping in mind the value of negative space. In small yards, it is essential to maintain "breathing room" between the main components of your landscaping to avoid making the environment feel crowded, like a room filled to the brim with too much furniture. On the other hand, it is also essential to be able to use as much space as possible in a small yard. Curating the space between activity zones with organic transitions will make the elements of the design flow smoothly.
The best way to do this, especially in narrow spaces like side yards, is with functional paths and walkways. These paths will link the different elements of your yard while also making otherwise disused regions of your property look beautiful. It is a great idea to use plants, particularly native plantings, at the margins of your property, like alongside paths and on the edges of activity zones. Native plantings are especially ideal because they minimize the amount of maintenance needed and benefit the local ecosystem and wildlife.
3. Consider A Water Feature
A water feature is a great way to make a small yard feel larger. Babbling water features add sound to your yard and establish a new layer of sensory engagement. In small yards, water features create a sensation of depth and make your yard feel bigger. Studies also show that living near a water feature can improve mental and physical health. Water features can be built vertically along the border of your property to minimize their footprint and create your own personal mini waterfall. Plus, adding a pond to your backyard can benefit local wildlife.
Our Experts Can Help With Landscaping a Small Yard
With these landscape design ideas, you can take a small yard and turn it into a wonderful space for you and your family to enjoy. If this blog inspired you to invest in revamping your yard, be sure to reach out to Giovine Landscaping. No matter the size of your yard, Giovine Landscaping is here to meet all of your landscape design, consulting, and maintenance needs. Call us today for a free quote!