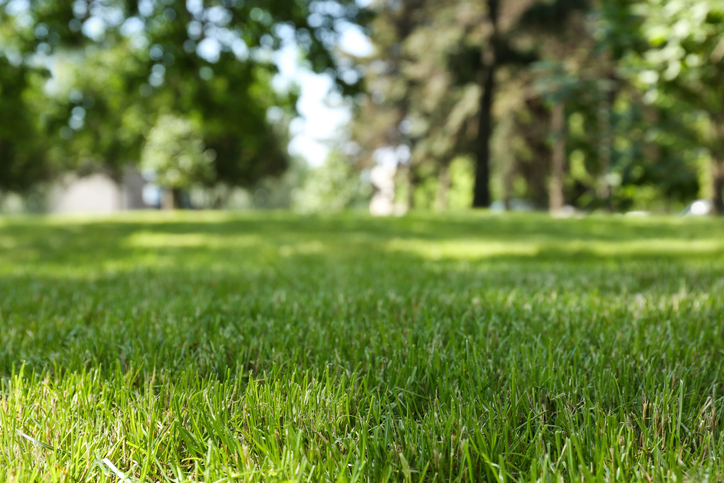 You may not think much about the grass growing on your lawn, but did you know that there are different grasses with different characteristics and care needs? The grass you have also affects what else grows on your lawn. The more you know about your grass, the better you'll be able to understand and care for the greenery on your property. Here are just a few descriptions of the most common kinds of grass in the Northeast United States so you can get an idea of what kind of grass you have.
1. Kentucky Bluegrass
No, this grass is not technically from Kentucky, though Kentucky is known as the Bluegrass State! Bluegrass is actually believed to have been brought to the United States from European and Asian countries back in the early days of settlers. The grass blades are not blue, either, but the buds are a bluish color, giving this grass its name. Bluegrass is considered a cool-season grass, which means it thrives in the cooler seasons of spring and fall but doesn't do as well in the Dog Days of summer. It is one the most popular grass varieties throughout the country.
2. Fescue
Fescue is another cool-season grass but it also does well in warm weather. This hardy grass is low-maintenance, and its long roots do an efficient job on their own of soaking up nutrients, meaning it doesn't need much fertilizer provided by outside sources (like from you or your landscaper). Fescue is prone to growing weeds in the summer, but looks full and perfect all winter!
3. Zoysia
Zoysia grass is less common but can still be found in the Northeast United States. It is a warm-season grass and looks its best during the hot summer months. It is considered hardy and low maintenance, but also turns brown or yellow for ¾ of the year when the weather is cooler. It is also an aggressive grass variety, and can encroach into your neighbors' yards, or into your garden bed. That said, it typically remains thick and lush all year long, even if it doesn't stay green!
4. Perennial Ryegrass
Ryegrass is a cool-season grass that grows quickly, making it perfect for filling in empty patches on your lawn, or for turf grass. It does need to be mowed frequently because of its quick growth. Ryegrass is excellent for public parks or other frequently-used lawns because it can withstand heavy foot traffic well and is not easily susceptible to disease or infestations.

If you are putting in new grass, it's important to consider what grass grow best in your area and on your specific property. The amount of sun or shade that your property gets coupled with your area's climate will help determine which grass is best for your lawn. If you already have grass on your lawn, it's a good idea to identify which grass you have so you can know how to best care for it. The experts at Giovine Landscaping can help you decide which grass variety to put in, and we know how to cater lawn care to your specific kind of grass.