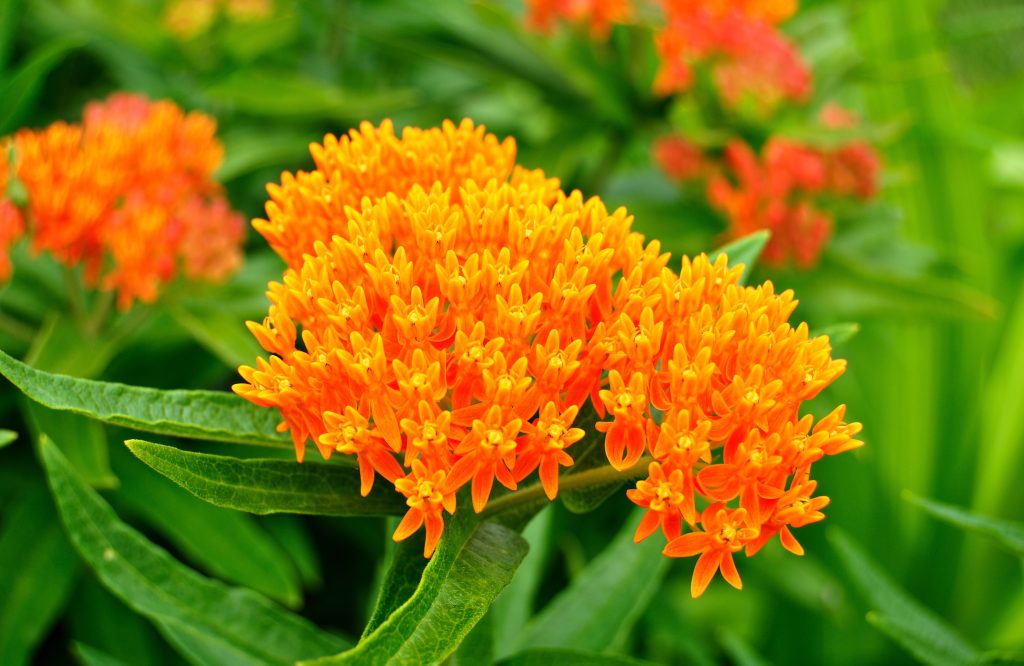 Do you love seeing birds and butterflies in your garden? Want to help wildlife and the natural environment? Wondering how to grow beautiful plants that cost less time and money to maintain? If you answered yes to any of these questions, you should consider adding native flowers to your yard!
What Is A Native Plant?
When a plant is "native" to New Jersey or the United States that means its species evolved and adapted to our local ecosystem and environment. Native species evolved over millions of years to the specific weather conditions of our area.
Many common garden plants are "aliens" imported from Asia and Europe. These foreign plants may look pretty but they are often useless and sometimes require more watering and fertilizer than native species. Sometimes these foreign plants spread into the wild and outcompete native plants. Unfortunately, this can harm wildlife and upset the ecological balance; these plants are called "invasive species."
Luckily, you can reduce the spread of invasive species by talking to one of our experts at Giovine Landscaping. They will help you design your backyard landscape while incorporating native New Jersey species. By growing native species, you increase the lifespan of your plants, while helping other plants grow naturally around them. Here are the best flowers to grow in New Jersey!
Amazing Plants For Your Garden
Butterfly Weed: This plant gets its name from the fact that butterflies love it! This flower is useful for pollinating your garden, aiding in fertilizing surrounding greenery. It is best to plant it in late spring, with loads of sunlight, while the soil is warm. It prospers in sandy dry-soil and can survive drought-like conditions! This flower is bright and colorful and very low maintenance, meaning it can be a wonderful addition for your garden!
Wood Anemone: Wild wood anemones bloom in woodlands on the edge of New Jersey forests from April to June. The species survives best in gardens that are partly, if not fully shaded. They also thrive in damp, rich, mucky soil. The wood anemone is a delicate plant with a stalked white or pink flower.
Great Blue Lobelia: The deep blue flowers of this plant grow on an upright spike. This native plant blooms in late summer to early fall. The great blue lobelia thrives in moist soil and can live in full sun or partial shade. The plant can grow 1 to 4 feet tall, and you should plant each one about 1 foot apart. The plant attracts pollinators such as butterflies and hummingbirds!
Northern Red Oak: The northern red oak is a native east coast tree that can grow up to 80 feet tall! It thrives in full sun and in partial shade environments. It thrives in normal or moist soils, in early to mid fall. This species is unusually tolerant of polluted environments, making it a hardy tree that can be a welcome addition to any yard. It also attracts birds and mammals such as squirrels and deer.
Black-Eyed Susan: This flower blooms bright yellow, with a black center "eye". It can grow 1 to 2 feet tall and blooms best from June to October. They thrive in an environment with tons of sun and well-draining soil. This flower also attracts multiple insects and pollinators due to its sweet nectar.
Northern Bayberry: This is a tough shrub that thrives in all types of soil. However, it prefers partial shade in your garden. It can grow 5 to 8 feet tall and grows very rapidly. Due to its toughness the northern bayberry is greatly beneficial to winter birds and butterflies. It blooms from March to June and can benefit your yard!  
Purple Coneflower: This vibrant purple flower blooms for two months in mid to late summer. It prefers partial to full sun exposure and is the perfect resource for wildlife. Its pale purple or pink flowers attract a variety of animals ranging from insects to Goldfinches and Hummingbirds! Growing up to three feet tall, this beautiful flower is easy to maintain and is beneficial for your garden.
Update Your Garden Today!
For all of your landscaping and plant needs, please contact Giovine Landscaping. Our professional team can help build and maintain the yard or garden of your dreams! Whether you want to remove ticks, fertilize plants or control unruly weeds, Giovine Landscaping is here to help! Don't hesitate to contact us at (973) 325-1758 for some help in designing your perfect backyard!
Follow Us On Facebook For Updates!