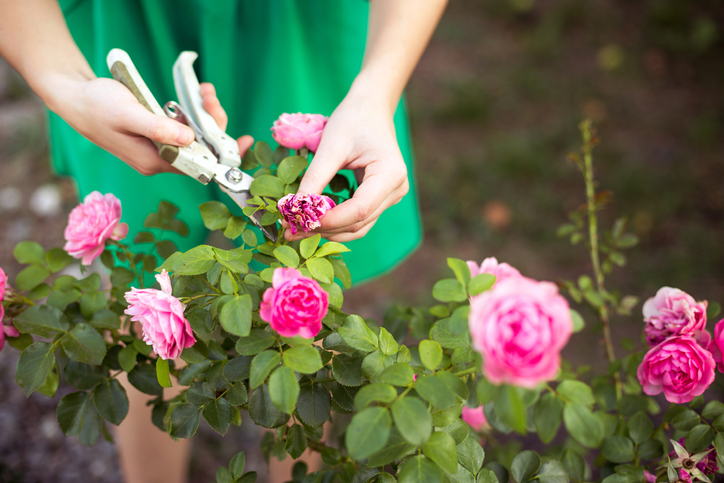 It may still be scorching hot out, but in the next few weeks, that heat will begin to cool. As summer starts to wind down, you may be wondering how best to take care of your landscaping to prepare for the change in weather. No worries – we've got you covered. There are a number of easy things you can do to keep your yard healthy and prepare it for when the weather gets colder. Check out our favorite end of summer landscaping tips!
1. Harvest Your Vegetables
If you have a vegetable garden, you likely already have some crops growing, and you may have more come the fall. In order to make space and keep your plants healthy, make sure you harvest whatever vegetables have already grown. This will help new vegetables grow and receive a nice amount of nutrients. You can then add your harvested veggies into a delicious end-of-summer salad!
2. Deadhead and Cut Flowers
Believe it or not, it's actually healthy for certain flower plants, like peonies, when you cut off the blooms, especially as they start to shrivel. This is called deadheading your plants. Deadheading is important both for the appearance of the plant and to encourage more buds to grow and bloom. The best part is you can then gather up your cut flowers and display them in your home!
3. Repair Your Lawn
If you have had a baby pool out all summer or any other kind of water play structure, you'll notice that the grass underneath is probably not in the best condition—and is possibly even dead. The end of summer is a great time to reseed your lawn so that any bare patches or dead areas can have a chance to grow again.
4. Prepare for Fall Planting
Fall is a great time to plant bulbs that will bloom after the winter, and the end of summer is when you can start thinking about which bulbs to buy! There are also some seedlings that do well in the fall and that can be seeded towards the end of summer. Speak to your local gardening professional to get advice on which bulbs and seeds are best prepared this time of year.
5. Prevent Weed Growth
Weeds like to shoot up in your lawn during the fall months, and the best way to prevent weeds is to be proactive. Speak to your landscaper or do your own research on ways to treat your lawn to prevent weeds from growing. Depending on the kind of grass you have and your own personal preferences about chemicals, there are a variety of herbicide treatments you can choose from that will be effective in keeping weeds at bay.
If you keep these end of summer landscaping tips in mind, your property will stay healthy and looking its best! But you don't have to do it alone. At Giovine Landscaping, our experts can prepare your landscaping to help you stay ahead of the game and keep your lawn healthy and beautiful throughout the fall. We'll clean up any dead branches or blooms, seed grass where necessary, and treat your lawn to keep it in good shape. No matter what your landscaping needs and goals are, we will work with you to care for your greenery every season!