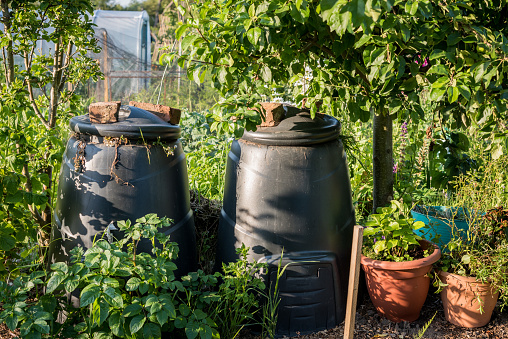 Working on your garden has been shown to help reduce stress. Now, it is important to note that gardening itself can be stressful as well. Luckily, there are many ways to deal with that stress and one of those ways is by trying new things. Especially with the new year approaching, now is the perfect time to look into new landscaping tips to implement and new projects to take one. So, with that said, let's take a look at a few landscaping tips and techniques you might want to try out in the new year.
Compost Heaps and Composting
Do you currently have a compost bin or a compost heap? If not, you should know that there are a plethora of sizes when it comes to compost bins and methods for composting. For example, there are cold composting in a bin or heap, bokashi, wormery, hot composting, and a composting trench. Now, if you already have a compost bin, but it is not working right, keep in mind that at times it is necessary to turn your compost. The reason being that the material can become compacted within the bin, and thus it does not rot down properly.
Feed The Birds
Most gardeners know that garden birds can be your best friend as they will eat slugs, snails, and other soil-borne pests. By encouraging the birds in your garden, you will also improve the overall health of the habitat as the dynamics of the food chain apply to even the small domestic plots. So, if you happen to have a selection of bird feeders in various areas of your garden, you should take some time to check on them and make sure if they need to be replaced. You don't want to have any moldy food at the base of a feeder as it is no good for the birds.
Plant A Tree
This time of year is actually the optimum time for planting bare root trees and shrubs, so that might be something you may want to look into for the new year. Keep in mind though that you can plant container grown plants at any time of the year if you choose to. Plus, there are so many options for you to do based on the parameters you are working with. For example, if you are short on space, you can plant a patio sized fruit tree in a pot. Or, if you do have a little more space to work with, you can try a tree with style like an Aser griseum.
So, these are some tips and techniques you might be interested in trying in the upcoming new year. For any further questions or additional information, please call Giovine Landscaping today at (973) 325-1758!