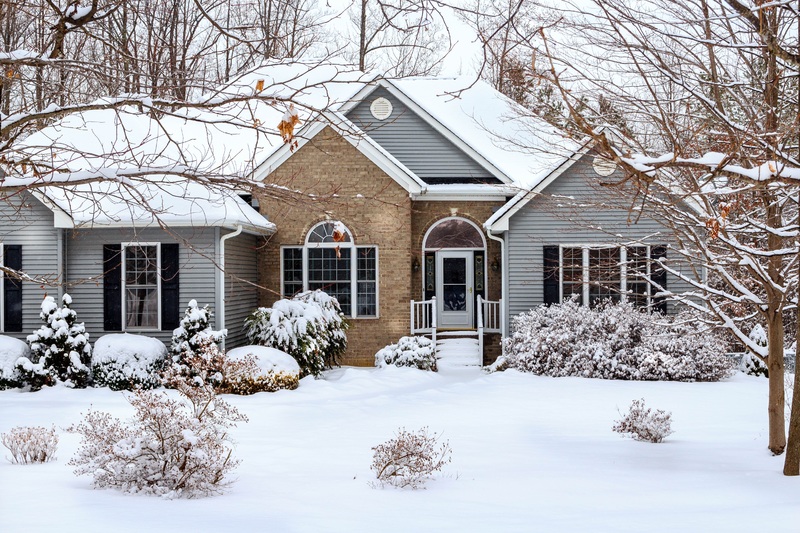 If you own a garden in a snowy region, you probably have a plethora of reasons to get cold feet about the winter. For example, while your plants are at rest, their bright colors dissipate and leave a palette of white and gray. So, with nothing to plant, most might think that there are very few landscaping tips for this season. However, by focusing on a few areas during the winter, you can keep a beautiful landscape that shines even through the restful season. So, here are five winter landscaping tips to help your yard.

Focus On Bark
Most transient trees lose their leaves in the wintertime which leaves their branches and trunks in focus. However, that can actually be a good thing. According to Barbara Pierson who is a nursery manager at White Flower Farm in Litchfield, Connecticut, "if you have any interesting ornamental trees that have really visually distinctive bark, they will end up adding winter interest." A majority of those trees and shrubs are smaller, so they are easier to find spots for in the winter landscape.

Include Berries
There are many trees and shrubs that have berries and hold onto them during the fall and winter seasons. This can provide food for any birds who are spending the winter in your area. Pierson mentions that crabapples, specifically hold onto their little fruit which makes them a great addition to the winter landscape.

Remember Evergreens
There are many reasons as to why evergreens are great for a winter landscape. First is their color. Evergreens do not just come in green; they are available in yellow, blue, and all colors in between. They also make good design sense and not only are they important for the winter landscape but they are good focal points for all year-round. Barabara Pierson says if you are planting a new bed, you will want to have at least one evergreen.

Enhance Your Summertime Containers
Hanging baskets, window boxes and winter-hardy containers are all indispensable for winter landscaping. A few options that are perfect for the winter include miniature dwarf Alberta spruce and broadleaf evergreens like Japanese Andromeda, holly and rhododendron. The only caveat is that they need to be watered during the dry periods. According to Pierson, "fill your containers with evergreen boughs of different textures and colors and interesting twigs, anything with color in it."

Stick With Four-Season Perennials
Certain perennials have evergreen foliage such as ornamental grasses, hellebores, and even dianthus with its low-creeping foliage which makes them great for winter landscaping. Be sure to read the plant label to ensure that the plant has foliage in the winter so that you can see it all year-round.
Conclusion
By implementing some of these simple tips, you will be able to add texture, color, and beauty to your yard even during the winter months. These tips can also keep your yard in tip-top shape throughout the year, helping you stay ahead of the curve. And as always, for any landscaping needs, especially during the winter, be sure to give Giovine Landscaping a call at (973) 325-1758.