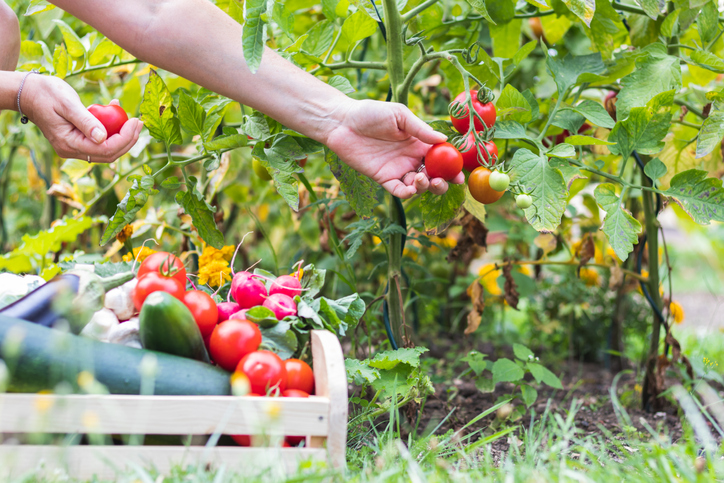 Summer is here, and that means you are likely spending more time outdoors and in your garden. Though spring is generally thought of as the season for blooming flowers, there is some greenery that loves the hot months of summer! From flowers to vegetables, you can enjoy the bounty of a full garden in the months of June, July, and August. Read on to learn about a few of our favorite plants to go for when planning a summer garden!
Flowers
1. Black-Eyed Susans
These cheerful yellow flowers grow happily throughout the entire summer and add pops of sunny color to your garden. They also attract pollinators like bees and butterflies, making them a healthy addition to your yard. Black-eyed susans love basking in the sun, just like summer beachgoers, so they are perfect summer plants!
2. Gerbera Daisies
Gerbera Daisies come in a variety of vibrant colors that compliment the summer season perfectly. Like Black-eyed susans, these flowers love full sunlight, and they also do well when it gets a little shady. Not only are they low-maintenance in the summer months, but they exude the aesthetic of the season and would look excellent in a summer bouquet.
3. Sunflowers
As you may be able to tell by their name, sunflowers love the sun! When in full bloom, they actually resemble the look of the sun, and their buds tend to follow wherever the light of the sun is shining. Sunflowers are easy to care for and can manage just fine in drought weather, making them perfect flowers for the heat of the summer.
4. Zinnias
Zinnias can be planted as early as February, and they bloom throughout the summer and fall! They are easy to care for and grow under a variety of conditions, so they are excellent flowers for beginner gardeners. Zinnias also attract many different pollinators, making them beneficial for keeping pollinators healthy and populated. Considering there is a shortage of pollinators out there, zinnias are important to have around!
Vegetables
1. Tomatoes
There's nothing like eating a fresh, warm tomato straight from the vine! Tomatoes are hardy plants that thrive in the summer and are an excellent addition to your vegetable garden. They do best if you plant them early in the spring season, as they take some time to grow. Once they do, however, you can enjoy them in your salad or on their own–delicious!
2. Summer Squash
Squash vegetables are not just for fall! Several varieties of squash grow in the summer, like zucchini and delicata. They look beautiful and taste scrumptious, and grow well among other plants like cucumbers. Squash needs lots of sun, deep watering, and regular harvesting, but the reward is worth the work!
3. Peas
Peas do well in the sun and can tolerate some shade, as well. They do not like the cold weather, so make sure not to plant them until you are sure the last frost has passed. They are a bit picky about growing in moist soil, so make sure to water them regularly, especially if you are experiencing a summer drought. That said, peas improve the quality of their soil and are excellent additions to your summer menu!
4. Amaranth
You can start planting amaranth indoors from a seed packet and then transfer these beautiful plants outdoors in the spring and even summer months. They tolerate the heat well and don't require much maintenance. These plants attract pollinators like birds, bees, and butterflies, and they are healthy for people to eat, too! Grains from the amaranth plant are gluten free and filled with nutrients like protein, fiber, and vitamin B6!

There are so many plants that thrive during the summer, whether you want flowers, vegetables, or both! At Giovine Landscaping, our experts can help you plan your garden so you can see the maximum amount of success based on how the sun hits your yard and what other plants you have growing there. As always, we are here for any of your landscaping needs!