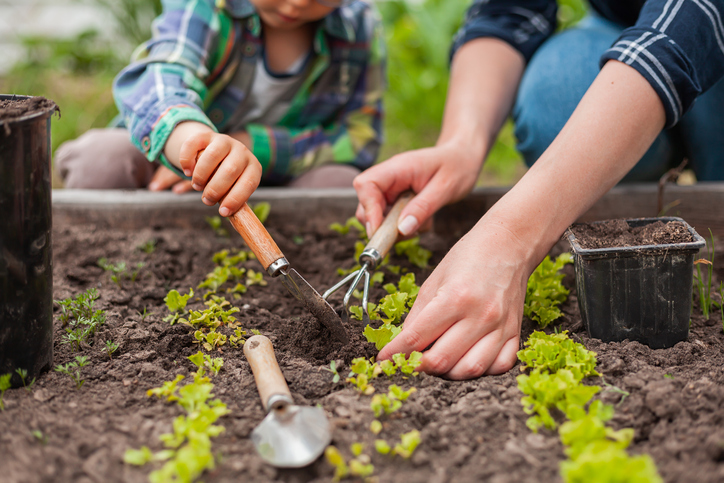 As soon as the weather starts to warm up, those with a passion for gardening itch to get started. But the temperature can fluctuate vastly during the spring months, and you don't want to risk planting too early. Your garden can freeze if you plant it while there is still a cold snap at night. So how do you know when you've reached a safe zone for planting a garden that will survive and thrive? How do you know when to start planting your garden?
1. Wait For Your Frost Date to Pass
Depending on where you live, there is actually a specific date on which the last frost is supposed to occur. You can find your location's gardening zone on the USDA Plant Hardiness Zone Map. Knowing your zone will help you know when is the best time to start planting! It's a good idea to wait about two weeks after your last frost date so you're on the safe side and can be sure your seeds and seedlings won't be faced with a sudden freeze.
2. Check Your Soil
You want your soil to be the right consistency to be able to plant effectively. Right after the winter, the soil is usually too wet and soft from melting snow. If you till your soil too early, it will clump and harden, making it too difficult to plant into. It's important to pay attention to your soil and wait for it to dry enough that it can be easily worked.
You also want to pay attention to soil temperature. A good soil temperature for planting many kinds of seeds is 65 to 75 degrees Fahrenheit. Some plants do well in colder temperatures, so it's important to do your research when choosing what to plant!
3. Measure Sunlight Hours
Some kinds of plants require a certain amount of sunlight hours per day or per week. If you pay attention to the growing number of sunlight hours as early spring progresses to late spring and then summer, you'll know when is the most appropriate time to start planting those particular plants. This is why you need to make sure to research all your plants and seedlings!
4. Your Seedlings Will Tell You
Some seedlings are best started indoors. If you do have indoor seedlings that you started earlier in the spring, wait for them to tell you when they're ready to be moved outdoors. When you see two sets of leaves on your sprouted plants, that usually means they're ready for outdoor planting.
Our Experts Can Help You Know When To Start Planting Your Garden
Planting a garden is rewarding, but it takes planning and know-how in order to accomplish successfully. At Giovine Landscaping, we can help advise you on when to start planting your garden, and we can help nurture your landscaping to make it garden-ready.