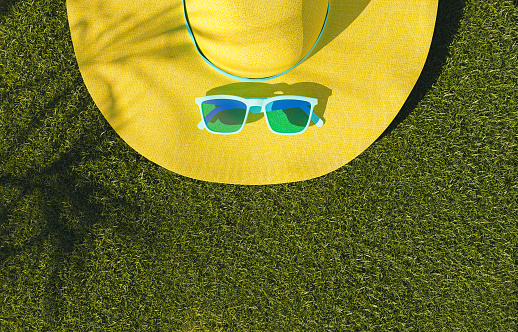 The summer months are the time when people want their lawns to look their best. However, it is also the time when the lawn will face the most stress, due to factors such as drought and hot temperatures. The increased traffic from pets and children will also cause more wear and tear than usual. Plus, the warm weather attracts insects and other disease issues. So, with all these factors at play, it can leave once-green lawns looking brown and dry. Therefore, here are some steps you can take to keep your lawn green and healthy even during the hottest days of the summer. 
Be Aware Of Watering Habits
One of the most important things that will keep your lawn healthy is proper watering. If done incorrectly, your turf will suffer under hot temperatures and lose its healthy look. There are many different practices that will ensure it gets the moisture it needs. For example, soaking the grass during dry spells. As most people know, the summer has breaks between rainfalls that could last for weeks. During these periods, the grass will become more dormant to conserve energy and appear dry and brown/tan in color. So, regular watering helps to prevent dormancy, helping to train the turf to develop deep roots that can endure the heat of the summer. For best results, you should try to water in a way that mimics the pattern of rainfall which means soaking the grass at infrequent intervals. 
Keep Your Grass Longer
By mowing your grass on a higher setting, the longer grass will allow for the establishment of longer roots which will reach more moisture in the soil. Longer grass will also prevent it from drying out too quickly, ensuring that the roots are protected by the longer blades. You want to avoid mowing the grass too short as it can cause damage and even leave the lawn scorched to the point where your grass might not recover. However, if you do choose to mow your grass short, keep in mind that you will have to water it more often and more lightly.
Take Care Of Weeds
You should also be diligent with removing weeds from your lawn with the best approach being to take care of them early and often. Some people will wait to apply weed killer to the entire lawn at once, but sometimes, it might be too late by that point. So, instead, you can pull the weeds manually or use a weeding fork to get at them early. If you are treating a larger area, you can apply weed killer by "painting" it onto the affected area.
These are a few tips that will help you maintain a healthy lawn during the hot summer months. For more information or further assistance in summer lawn maintenance, give Giovine Landscaping a call at (973) 325-1758!