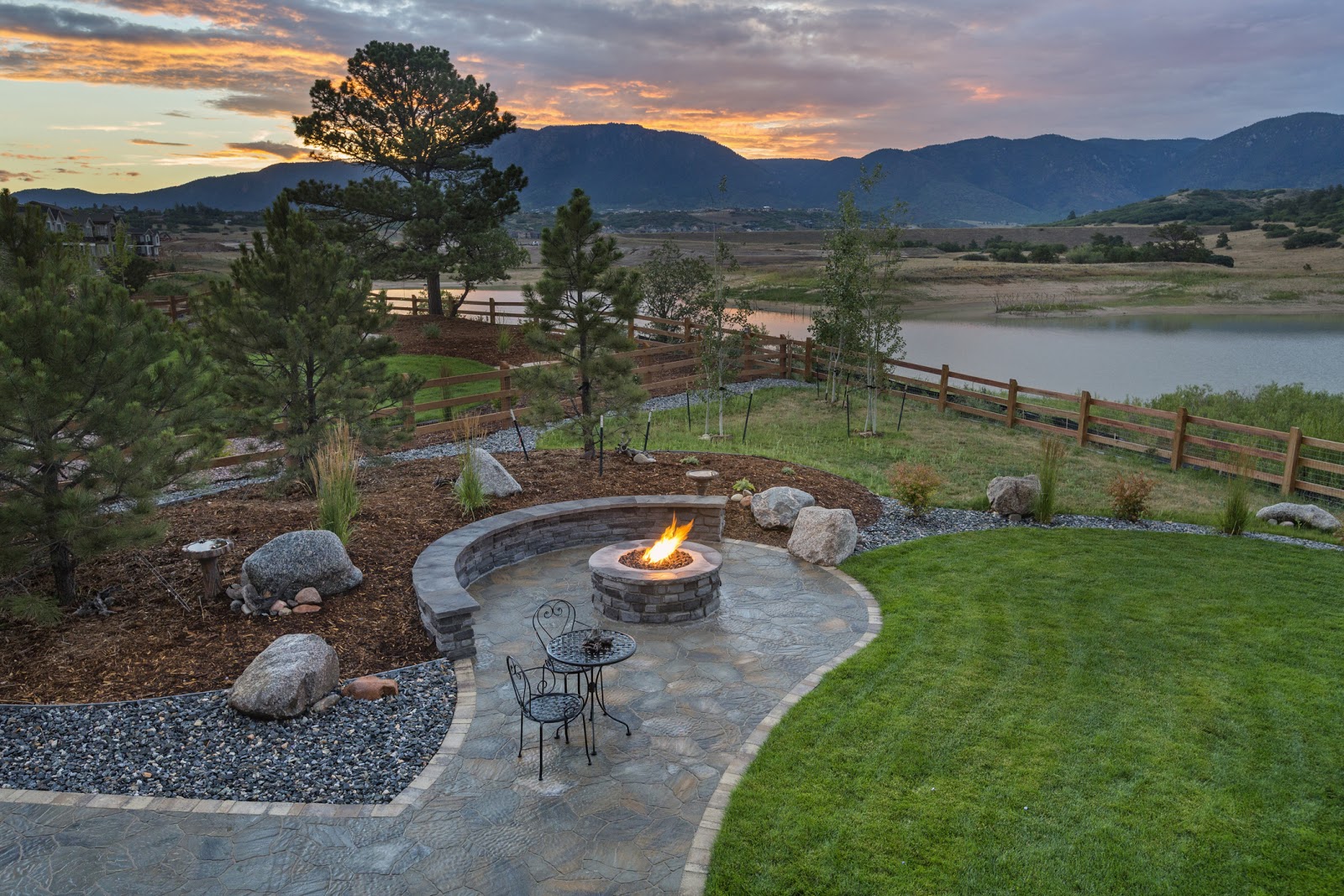 A healthy lawn is also a pretty lawn! Healthy lawns increase the curb appeal of your home, which actually raises your home's value. Not only that, but when your lawn is in good health, other greenery and vegetation can grow, giving you more use out of your yard. Read on for tips on how to keep your lawn healthy this summer!
What is GreenScaping?
Greenscaping is the process of using particular landscaping methods to improve the health and "greenness" of your lawn, while simultaneously preserving and stimulating natural resources. Planting specific types of plants that require less care not only saves you time but also eliminates unnecessary water and chemical use. Additionally, you can reduce yard waste by recycling yard trimmings into fertilizer.
Compost and Mulch
According to the EPA, a single teaspoon of "healthy" soil contains as many as four billion organisms. These organisms build a healthier environment by creating a structure conducive to root growth and the recycling of nutrients. Additionally, you can take steps to ensure that your soil contains the right ingredients needed for proper growth. One such action is to get a soil test done, informing you which nutrients are lacking in your soil.

Another thing you can do is add compost to your top soil. By digging six to twelve inches deep and inserting one to three inches of compost, you are introducing crucial growing material needed by the plants. Furthermore, you can add mulch, a layer of organic material, around the plant. Mulch serves to balance soil temperature, prevent weeds, provide vital resources for plants, and reduce the amount of water consumed by the plant.
Know Your Yard
Each lawn and garden is unique and best suits different sets of plants. Do some research on the type of plants that are conducive to the weather and soil available in your geographic region. For example, if you live in a colder area with poorer soil, it would be in your best interest to grow a plant such as the Blue Spruce. On the other hand, if you live in a warmer area, it would be better to grow a plant that requires less water such as the Agave.

It would also benefit your garden to use plants that have defenses against pests and diseases. Additionally, compost and mulch will help provide key nutrients to your yard.
Comprehensive Pest Prevention Process
One of the most prominent and popular ways to prevent pests is by using pesticides, which are often full of chemicals. Luckily, there are some natural strategies you can try to keep pests away. For example, if you use a myriad of plants, you will have enough variety that many will survive even if a pest attacks. Another strategy is to mow higher off the ground so as to increase the strength of your plants' roots. And, of course, make sure to regularly remove weeds and diseased plants.

It's important to first identify the problem before attacking it and looking for ways to solve it. Some plants may be damaged because of improper watering and mowing practices. Additionally, you can use long handled pullers, mulching, and crop rotation techniques to protect your plants.
Healthy Watering
Many people tend to continuously and thoroughly overwater their plants which can actually be quite harmful. Most plants will do better if their soil dries partially between waterings. Look for clues that your lawn and plants need more water, such as lost shine on your grass. Your lawn should be getting about 1-1.5 inches of water a week, and it doesn't need water every day.
Concluding AdviceThe tips in this article are not the only ways you can improve your lawn's health. Don't hesitate to add your own styles and techniques to these maneuvers. Giovine Landscaping uses many of these as well as other methods to keep your lawn looking as healthy and lively as possible!